Put your company in front of
more qualified buyers
Employers and brokers who use
The Granite List are looking for solutions
like yours.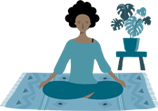 Everybody who's anybody is on the list
More than 1,500 benefit providers are on The Granite List, and hundreds of employers and brokers search The Granite List for solutions like yours every month. Don't delay, get listed today
Detailed Listings are Free Forever!
A full profile including searchable description, placement in up to five categories, logo, links to social media and website, an image carousel, and downloadable documents. Reviews are free, too!

Stand Out and Grow Faster!
Want to highlight your solutions on our site? Contact sales to learn about becoming a spotlight vendor and promotional campaigns targeting our opt-in list of buyers and brokers.

Ratings & Reviews Drive Results!
Reviews help brokers and employers learn about your solutions and quickly narrow the field for competitive offerings. Search results prioritize vendors with the most reviews.

And Now a Word from our Sponsors
Sponsor your listing on The Granite List and place yourself at the top of the list when employers or brokers are searching for solutions.
"We received a lead the first day our page went live. We are excited to be included in this new venture and look forward to where The Granite List will go."
Anne Hendrickson
Vice President Operations/Marketing, Allergychoices
"The site is designed for us as brokers to learn about new solutions in one easy platform without having to field calls from a million of them in order to serve our clients better."
William A.
Alliant Employee Benefits Producer
"The sheer enormity of choices can be overwhelming. Part of the challenge is understanding provider capabilities; do they have the firepower to handle our nearly 100,000 employees?"
Lani Glancy
Vice President of Talent Development, DEI and Comms., AutoZone